You can create an individual persona for your interior space with architectural panels. They create an eclectic look and allow you to make a bold statement. You can also create a more natural look with them. Panels also allow you to express a variety of different styles and ideas, which will enable you to achieve your design goals. They can bring out the form, beauty, and function of a space, which will ultimately create an overall unique story.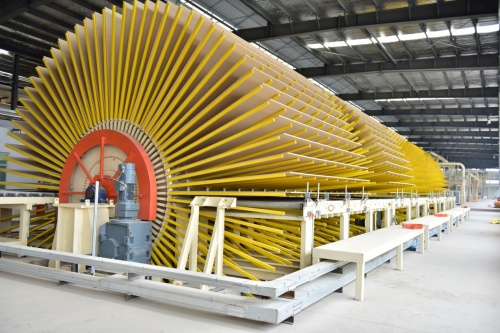 Durability
Whether you're planning on creating a new house, adding an extra touch to your current one, or replacing outdated and worn out flooring, architectural panels are a great option for a variety of interior design applications. These durable panels are available in a variety of styles and colors to match the style and décor of your home or business. Additionally, these panels are very affordable and easy to maintain.
In addition to their attractive appearance, architectural panels are also highly durable. For example, Fundermax phenolic cladding panels have passed a rigorous hail impact test. This test involved an impact of hail at fifteen to twenty inches, 67 mph. Luckily, the panels survived the test without any damage. In addition to enduring hail, these panels also have a greyscale rating, which measures how well they resist fading in sunlight.
Another advantage of using architectural panels is that they are easy to clean and disinfect. This is especially helpful for high traffic environments, such as schools. The panels can be cleaned with water and soap. If necessary, extra cleaning products can be added to the mixture. Because they are durable, these panels are cost-effective to use in high-traffic areas.
The durability of architectural panels is a vital consideration when selecting materials for the interior design of a building. These materials must last for many years, and the decisions you make will have far-reaching consequences well beyond the initial costs. As the holistic champion of a building's appearance, architects have to make careful choices to ensure its overall longevity. Improper "value engineering" can be costly, and it may even lead to damage and vandalism.
If you're considering architectural panels for an interior design project, you'll want to ensure that you choose one that will fit perfectly with the rest of your design theme. Whether you're working with a designer or DIYers, it's important to make sure the paneling you're considering will be durable enough for the space.
Flexibility
The use of flexible architectural panels is becoming more popular in residential architecture. This design technique offers many advantages for residential space designers and has promising applications for commercial environments. One such example is the Babylon Beach Club, which features a sliding wall system for the dining area that retracts in the warmer months and slides out when the weather gets cold. Similar designs could be used in various industries, such as hotels, mixed-use buildings, and offices that have an outdoor component.
Architectural panels come in a variety of color and texture options. They are also strong and durable, making them a great choice for interior applications. They can be used for wall cladding, furniture, lockers, partitions, and other interior designs. In addition to their versatility, architectural panels can be custom-designed and manufactured to fit any design scheme.
Another benefit of flexible interiors is that they can be re-configured easily. This flexibility is important for commercial buildings, as retail inventory may change with each season. Similarly, businesses may grow and outgrow their current office setup. With flexible divider panels, you can swap out decor more easily as your business needs evolve.
Inpatient rooms can also be designed to be flexible. The flexible headwall, for example, allows for a change in outlet configuration as needed. In addition, the modular construction minimizes dust and debris commonly associated with traditional construction. As a result, this reduces infection control issues for patients.
Cost
Architectural panels are a versatile way to add a unique look and personality to your space. They are durable and come in a wide range of color choices. They can also be engraved or shaped into a variety of designs, making them ideal for interior design projects. The panels are also very affordable, which makes them a popular choice for many homeowners.
The most common material used to manufacture architectural panels is Oriented strand board, which is composed of cross-oriented strands of wood that have been glued and compressed. This material is lightweight but very strong and offers excellent thermal insulation. Its cost is significantly lower than other materials used to create walls and ceilings, and it is also recyclable.
Another option is phenolic panels, also known as HPL panels. Phenolic panels have a wide range of uses, including architectural panel walls, signage, and exterior soffits. These panels can also be used for interior applications, such as washroom partitions and furniture. You can choose from thin laminate panels, phenolic panels, and a wide range of other options to create the interior look you want.