Marine Grade Plywood
Marine Grade Plywood 2440x1220mm,1525x3050mm
Grade: BB/CC Marine Grade Plywood
Finish: Reddish Species Smooth and Clean on Both Sides
Substrate: Strong hardwood – Phenolic wbp Glue
Used in: Structure,Flooring, Wall Panels,outdoor.
Description
Marine plywood is a durable material made from face and core veneers that is processed to perform longer in humid or wet conditions. This wood resists fungal attacks and delamination and is typically made from tropical hardwoods. Marine plywood is best-suited to external applications where high levels of moisture are a concern. While the edges and sides of the wood should be treated with a suitable wood preserver, the material as a whole is much better equipped to cope with humid and wet conditions over long periods of time. We offer marine plywood sheets in a range of sizes and thicknesses, all of which can be cut to any size or shape you require. The most popular sizes are 12mm marine plywood and 18mm marine plywood.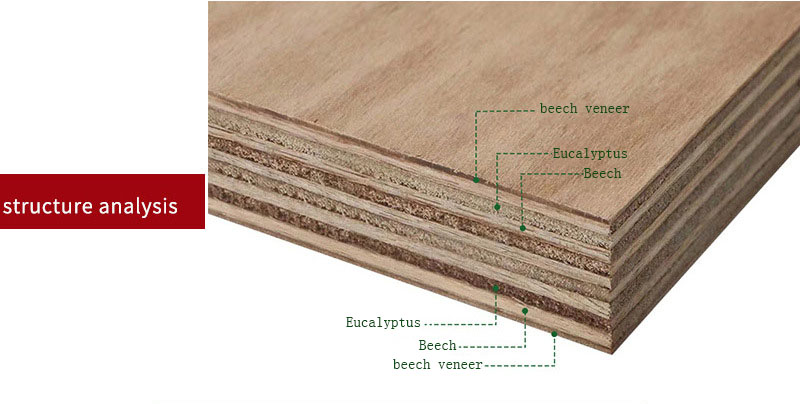 Marine Plywood Grades
Wood comes in a variety of grades; we offer the grades listed below. See our plywood grading guide for more information on the types available.
Marine plywood is for use in environments where the wood is exposed to moisture for extended periods. The type of wood we offer has a high-quality BB/BB face grade and is well-suited to demanding environments such as gardens, bathrooms and parks as well as for roof supports and advertising panels.
BS1088
GUARANTEED FOR 33 YEARS – OUR BEST SELLING BOARD
Exclusively produced to our specification, Thuth Wood is produced in a ISO approved mill ensuring consistent quality.
Manufactured from selected Gaboon (Okoume) veneers throughout, it has an attractive close grained face which is perfect for varnishing and finishes well.
Due to its excellent strength to weight ratio, it is also very popular for dingy construction and racing boat building.
APPLICATION
With a pale mahogany colour, it is ideal for fitting out and general constructional work, along with many other uses such as bulkheads, panelling, cabin and shower doors etc.
AVAILABILITY
We offer the Robbins Elite range for collection or delivery, in 2500 x 1220 mm,1220x2440mm,1500x3000mm
in the following sizes:
1.5 mm (3 ply) / 3 mm (3 ply) / 4 mm (3 ply) / 5 mm (5 ply) / 6 mm (5 ply) / 8 mm (7 ply) / 9mm (7 ply) / 12 mm (9 ply) / 15 mm (9 ply) / 18 mm (11 ply) / 22 mm (11 ply) / 25 mm (15 ply)
Also available: 3100 x 1530 mmMarine-Plywood-Datasheet
Check more marine plywood data