Mahogany Plywood Sheets
Grade: BB/CC Furniture Grade Plywood
Finish: Reddish Species Smooth and Clean on Both Sides
Substrate: Lightweight Poplar Core Softwood – E1/MR Glue
Used in: Interior & Shop Fit-Outs, Furniture, Cabinets, Flooring, Wall Panels, Joinery, Caravans, RVs, Garages, Shelving.
Description
Mahogany veneer plywood generally refers to a thin slice of mahogany wood that is attached to the surfaces of core panels. Mahogany Wood Veneer is known for its rich color and detail, has a beautiful grain. You can leave it natural or stain it. It is an extremely used and known veneer. From cabinets to automobile manufacturing, this veneer plywood is one of the most popular worldwide.
Colour/Appearance: Pinkish brown to a darker reddish brown
Grain/Texture: Straight, interlocked, irregular or wavy. Texture is medium and uniform, with moderate natural luster
Thickness: 3mm, 6mm, 12mm, 18mm
Size: 1220mm x 2440mm or as customer requirement
Advantages:
Movement: Mahogany is considered to be one of the most stable timbers.
Texture: Fine or medium to coarse, and uniform.
Durability: High durability, resistant to brown-rot and white rot fungi. Moderately resistant to dry-wood termite attack.
Weathering Properties: a good choice for boat building.
Strength: high bending strength and medium crushing strength. Density: hardness and weight are moderate.
Applications: furniture repair and manufacture, countertops, shelves and architectural millwork
Product show: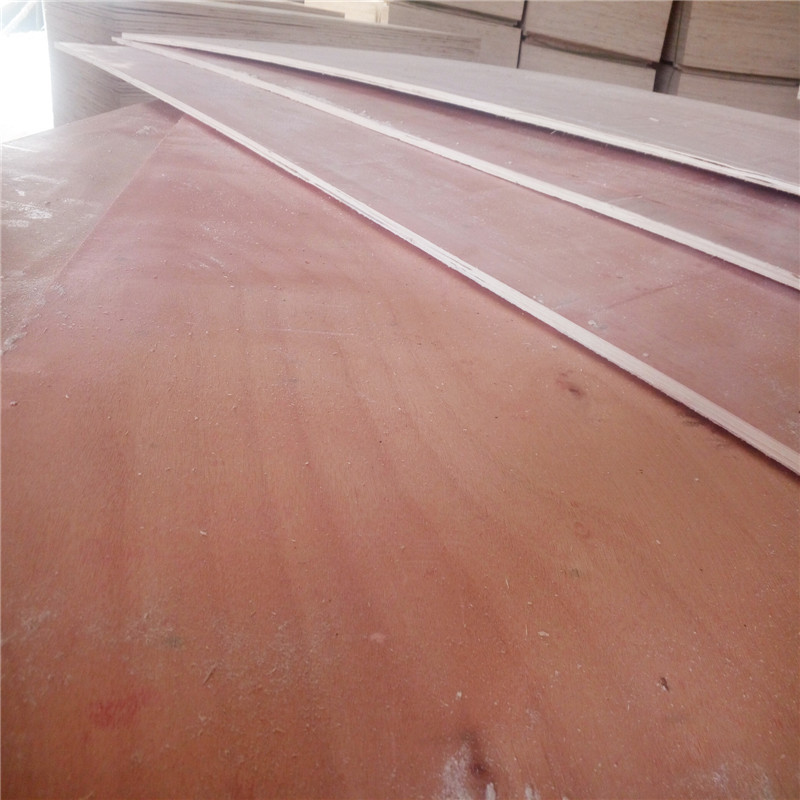 FAQ
1.what is your main products?
Our main products included veneer plywood, film faced plywood, melamine mdf board etc.
2.Can we get samples?
Yes, we are very glad to offer sample for you to check quality.
3. How to order your product?
Please contact us for price & related details, we will process for your needs.
4.Is OEM service available ?
Yes, customer's design and logo is welcome and available.
5.Do you have factory?
Yes,we have own factory to supply a wide range of plywood and mdf products for the home decoration, commercial construction and industrial markets. Our plywood factory location in nearly sea port and railway station enables further savings of local freight.
Why choose us?
1.Reasonable prices
2.The professional sales team will reply to your email within 24 hours
3.More than 10 years experience in exporting.
4.Full OEM service to realize our customer own brand