12mm film faced plywood
Black film faced plywood is light weight, resistant to corrosion attack and water, easily combined with other materials and easy to clean and cut. Treating the black film plywoods edges with waterproof paint makes it highly water-and wear-resistant. Due to its durability and easily handled surface it can be used in open environment in construction and building e.g. warehouses, railway wagons, floors and sidewalls of trucks etc.
Description
Product details
Sizes: 1220*2440mm, 1250*2500mm, 1830*915mm or accept customized
Core: poplar, birch, miscellaneous wood
Film color: black film, brown film, red film etc
Glue: MR, WBP
Density: 700kg/m3
Film faced plywood process features:
1. Select 5-7-year-old eucalyptus logs, which have small stutter and good toughness, can select full-core veneer in the rotary cutting;
2. Using high quality pine and eucalyptus wood, the surface is smooth, there is no cavity in the middle of the sawing.
3. The surface coating is phenolic resin glue with strong waterproof performance.
4. The hot pressing pressure is 120% of the theoretical pressure, and it is forbidden to reduce the pressure in order to retain the thickness.
5. The formwork is polished and then covered with film to ensure that the formwork is flat and smooth, easy to demould, reduce plastering operations, and improve work efficiency.
Product advantages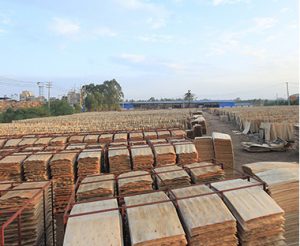 Peeling       Select the finished eucalyptus wood, cut it into veneers with uniform thickness and size, and dry it in the sun or dry it, and strictly control the dryness  and humidity of the veneer.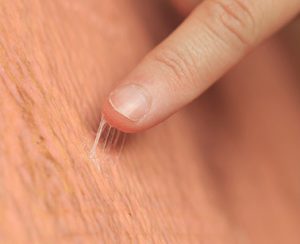 Glue        Using phenolic resin glue, the glue content of each layer of the core plywood is as high as 900 grams, good glue, good concentration, to ensure that the formwork plywood will not bonding gap, not delaminate, soaked in water, and will not bonding gap during boiling, which greatly improves the formwork plywood performance, guaranteed turnaround times.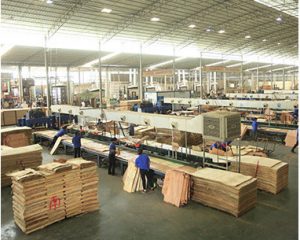 Plywood layout        The whole core plywood is selected, and the layout method is scattered. The film faced plywood has good pressure resistance. It depends on the layout skills. The film faced plywood of the same thickness can increase the pressure resistance by 50KG.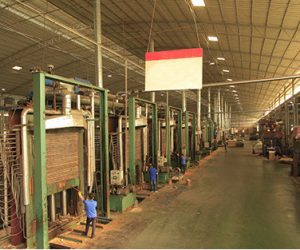 Press          After hot pressing, setting, sanding and then laminating paper, made of high temperature and high pressure, the hot pressing pressure reaches 180-190mpa, the hot pressing time is 15 minutes, and the process of pressing for a long time ensures that solidity and bond strength quality of each formwork is guaranteed.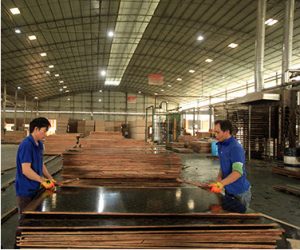 Detection       There are 47 processes in the whole process, refined management,and responsibility to individuals. There are eight testing links, including viewing, touching, turning, knocking, pressing, pulling, sawing, and boiling, to strictly control the quality.