If you're looking for a company that manufactures weather resistant shuttering plywood, you've come to the right place. Shuttering plywood manufacturers offer a variety of panels and overlay types in a wide range of thicknesses and sizes. Many manufacturers will allow you to order your shuttering plywood with customized machining, as well, so you have many options to choose from. Here's what you should look for in a shuttering plywood manufacturer.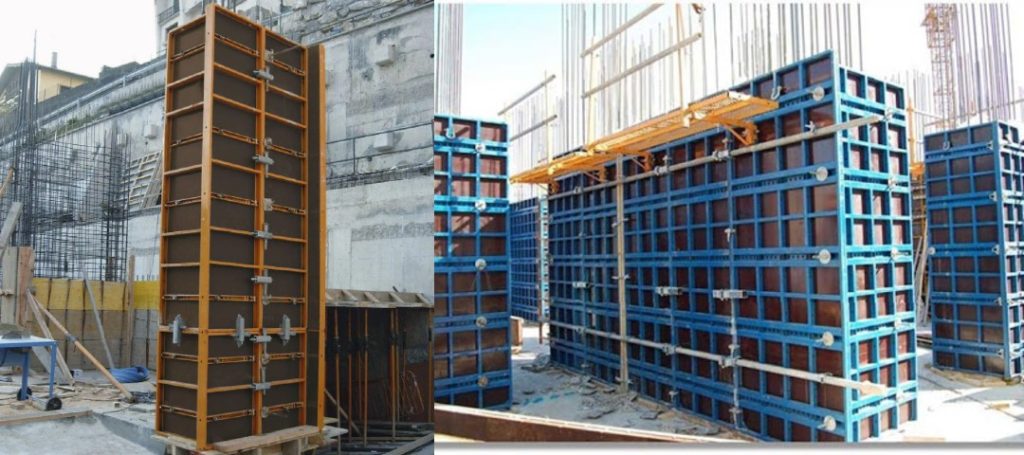 Quality tests
In China, a factory known as CUZI is a leading supplier of shuttering plywood. We guarantee high-quality construction materials, as their products are tested for quality and durability. CUZI is a global factory, trading in markets such as the Middle East, Canada, and Aisa. We scale and reputation in the market is exclusive, and offer competitive prices. We provide shuttering plywood to builders across Southeast Asia, and also expanded their business to foreign countries.
For construction purposes, shuttering plywood is used in significant quantities. The material thickness is also important. Shuttering plywood 18mm is the preferred choice of many manufacturers and suppliers, because of its outstanding properties. The materials used in construction are classified according to their water resistance, hardness, and density. Shuttering plywood can be divided into softwood and hardwood varieties.
For construction purposes, shuttering plywood is used in buildings, factories, and sewers. It is used in the construction of tall structures, as well as in buildings, to hold cement. Shuttering plywood manufacturers design their products with a minimum of nine layers of core veneers. They use high-pressure machines to press the materials into the desired shape.
Manufacturing process
The Manufacturing process of shuttering plywood involves several steps. It is composed of wood sheets, which are selected for their durability and smoothness. Using modern techniques, plywood is made to withstand loads and vibrations. Its price is also affordable. Shuttering plywood is used in tall structures and construction projects. Its superior qualities include water resistance, durability, and strength. In addition, it is recyclable. Read on to know more about the manufacturing process.
The manufacturing process of shuttering plywood involves the pressing of wood logs to form layers of veneers. These veneers are then stacked on top of one another and clamped into place. A synthetic phenolic resin is spread over the piles to secure them together. Multiple layers of piles are then hot pressed and treated with chemicals. Once the plywood has been pressed and cured, it is tested to ensure quality and durability.
The next step in the manufacturing process of shuttering plywood involves the application of a layer of film. This film is used to add extra protection to the plywood. It protects the panel from water, mechanical damage, and corrosive environments. It also prevents warping. When the film is applied to the plywood, it helps the panel retain its elasticity and texture. Then, it is sanded to remove any surface defects.
Cost
The cost of shuttering plywood has increased by 2 percent across all weight categories. This increase is mainly caused by a rise in input costs, including the cost of timber and labour. This price hike will take effect with immediate effect. Fortunately, this increase will not affect the cost of the plywood itself. This article will examine some of the other factors that are contributing to the increase in cost of shuttering plywood. In addition, we'll discuss how these factors affect the cost of this product and how consumers can find the best deals.
Shuttering plywood is a highly versatile product made of softwood veneer panels. This material is highly resistant to water and does not stick to concrete, which makes it an ideal choice for a variety of construction projects. As a result, it is cheap and suitable for a wide range of applications. In addition to its structural value, shuttering plywood can be lightweight and inexpensive. This material is used in tall buildings, bridges, and other structures that require a stable foundation.
Applicability
Shuttering plywood is highly densified plywood that has a film coating on both sides. This type of plywood is used in cement formworks and is often referred to as "Shuttering Plywood". Its properties make it ideal for shuttering applications and are resistant to weather conditions. A shuttering plywood manufacturer's quality and service should meet your needs and specifications. Learn more about the benefits of shuttering plywood.
Shuttering plywood is used in construction and is an excellent addition to concrete. The density of the plywood must be at least 750 kilograms per cubic meter. Shuttering plywood is used as a base for highways, drains, walls, and other structures. Its strength is also a key benefit, as it can withstand large amounts of vibration and loads. These features make this type of plywood ideal for high-rise buildings and construction projects.
Phenolic film faced plywood is available in all standard sizes for a variety of construction projects.
Traditionally, phenolic film-faced plywood is used for building shutters made from concrete, as the panels must maintain constant dimensions during the curing process. Phenolic film faced plywood is as expensive as marine grade plywood, but it's produced to a higher standard than furniture-grade plywood. Phenolic film faced plywood is durable, and best serves its purpose if it's properly maintained. Avoiding scratches and applying mould-oil are two ways to enhance the quality of your phenolic film faced plywood.