When building a house or remodeling an old one, fire retardant plywood is an excellent choice. It is treated with chemicals to resist fires, and is easy to paint and stain. It is lightweight and supports a cross-layered construction that makes drilling and cutting easy. Many fire-retardant plywood products are also reversible, so you can paint the wood to match your existing décor. Here are some benefits of fire-retardant plywood: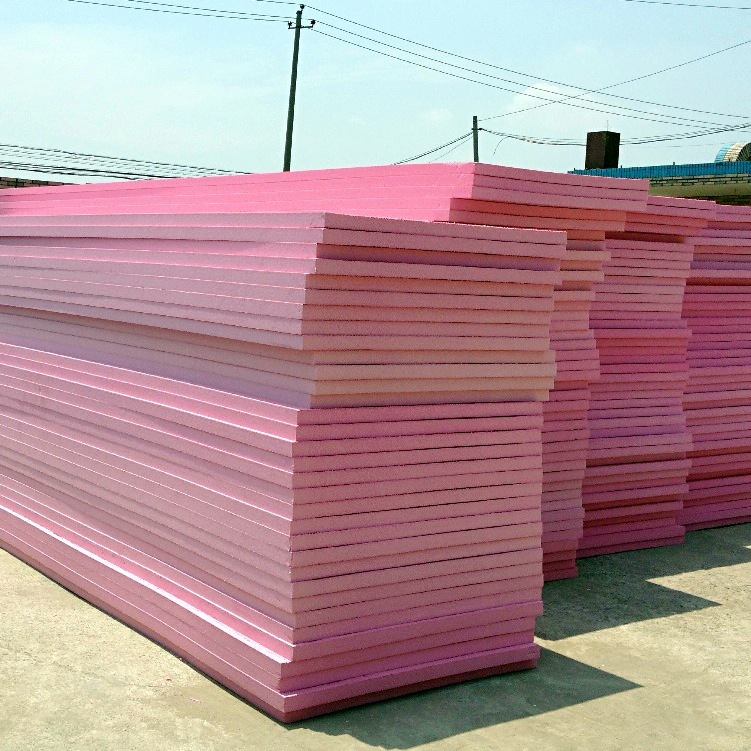 It is a fire-retardant wood
When it comes to fire-retardant wood, you should know that it is not just treated to resist fire, but also fully incorporated into the wood. This kind of wood has a low fuel contribution, and it reduces insurance costs while preserving structural integrity. The process of making this kind of wood starts with kiln-dried, untreated wood. Then, proprietary chemicals are applied to the wood and pressure-treated in a pressure system.
It is often used for construction, TV decorations, and theaters. Fire-retardant wood is also used in internal partitions, like in kitchen cabinets. Using it in this way increases the overall safety level of a building in case of an emergency. It is used for construction of roofs, too. It protects them from wildfire, lightning, and fireworks. If you're not sure what the difference is, check out the ISO 5658-2 standard.
Fire-retardant wood products are typically created through the use of salts. These salts are injected into the wood under high pressure, with a concentration of 2.5 to 5.0 pounds per cubic foot. Moreover, not all species of wood are treated. Even those that are treated for lumber may not be certified for plywood. A good rule of thumb is that the moisture content of fire-retardant wood should not exceed 28 percent.
A combination of phosphorus and nitrogen compounds is the most effective fire retardant wood. They work synergistically by enhancing each other's fire-retardancy. For example, ammonium polyphosphates are inorganic salts of polyphosphoric acid. Ammonia is a flame retardant, a stable, nonvolatile compound derived from natural wood.
Silicon compounds are a relatively new addition to the list of recognised fire retardants for wood. They have been used more often for their protective properties in plastics, but their incompatibility in wood means that they are often applied as coatings instead. These chemicals are effective fire retardants, but they are costly and fail to meet environmental standards. Moreover, they do not improve the structural strength of the wood.
It is treated with chemicals
FRT plywood, also known as FRP for short, is made with a mixture of fire retardants to prevent it from catching fire. The chemical treatments are applied at lower temperatures than the interface between the roof covering and the sheathing. They are responsible for the degradation of strength of FRT plywood. In 1820, Joseph Louis Gay-Lussac proposed treatments of ammonium phosphates and borax. The American Chemical Society began developing standards for the use of fire retardants on wood.
Pressure-treated FRTW allows dimensional lumber and plywood to be used more freely in construction without compromising design flexibility or good carpentry practices. In addition to being approved for construction, many building codes regard fire retardant plywood as a superior alternative to other materials. And while wood is always the preferred material, the use of FRTW can improve the quality of any building project. But be careful when purchasing FRTW.
Chemicals used in FRT plywood are different from those used for non-FRT plywood. Type A is intended for environments with very low relative humidity. Type B is made for situations where water can cause leaching. Exterior FRT plywood is suitable for situations where water is an issue. It is recommended that you select FRT plywood if you're not sure what kind of plywood you'll need. A good primer is essential before sanding.
After it has been treated with chemicals, the wood will continue to have the desired fire-resistant properties. Fire retardant wood is cheaper than steel and renewable. Many pre-engineered wood components are able to handle increased structural loads while maintaining desirable construction properties. The chemical treatments on the wood will also allow it to maintain its structural integrity at higher temperatures than steel. And the best part is, the result is the same – you save money.
It can be painted and stained
When purchasing plywood for your next home, you should look for fire-retardant varieties. Fire retardant plywood has been treated with a special chemical that allows it to char, but not oxidize, reducing the risk of fire spreading inside the building. Because treated wood is not non-combustible, it can be painted or stained. You should also use a special paint for treated wood, such as Thermoguard Timbercoat. This weather-proof, durable paint protects your home against fire, but it can cause uneven drying and peeling paint.
Some paints are classified as fire-retardant by NFPA. There are paints that are classified according to their fire-retardant classifications, ranging from A to E. You can find out which paint you need by reading IPP Magazine. One of the most common paints for fire-retardant wood is Sherwin Williams Firetex, which has an excellent aesthetic rating and can be used on both wood and steel surfaces. It can provide up to four hours of fire-retardance.
Fire retardant plywood can be stained or painted. Using untreated lumber, however requires applying a Fire Spread Rating treatment before staining it. The treatment contains non-toxic chemicals that are soluble in water. The treated lumber must be left to dry before being stained or painted. The treatment can be applied on both exterior and interior surfaces. After the treatment has been applied, it can be stained or painted. Fire retardant plywood is also suitable for exterior applications.
This paint has been treated with a special chemical, so it is resistant to flames. However, if you do decide to paint it, you must make sure that you use the proper technique. You should be wary of painting over fire-retardant paint, as this could lead to an adverse reaction with the chemical inside the wood. There are several painting methods for this wood, but the ones listed here will be most successful.
Paints and stains can be applied to fire retardant plywood. It is important to consider the amount of paint that can harm the wood. Non-water-based paints are the best choice. Follow manufacturer instructions. If you must stain or paint a fire-retardant plywood, opt for penetrating oil stains, which offer superior UV protection without destroying the fire retardant chemicals. Moreover, penetrating oils stains are generally preferred for outdoor applications.
Another way to paint fire-retardant wood is by applying a fire-retardant varnish. A fire-retardant varnish will preserve the look of the natural wood while preventing the spread of the flame. It has a lower fire-retardant rating, but is still a good option for plywood. It's important to note that fire retardant paint for wood should be applied in conjunction with an intumescent product.