We are currently stocked with a wide assortment of high-quality authentic veneered MDF sheets. We have an exceptional variety of different board sizes, our veneered MDF products range from 2mm through to 30mm in thickness,max size 2440x6000mm mdf sheet size(such as 1830x2440mm,1830x2750mm,2200x2800mm),Cuzi Wood's very wide variety of MDF products features elegant real wood finishes that are suitable for a broad range of interior decorative purposes.
Normally, veneered MDF is characterised by two grades and faces. The flat slicing results to a figured face. Veneered MDF is a natural wood product, and each piece is branded by a unique structure, shading variations, knots inclusions, and grains. Today, Veneered MDF is the ideal substitute for solid wood. Customers mdf board price who are looking for beauty and quality in wood finish usually go for this option as it rarely disappoints.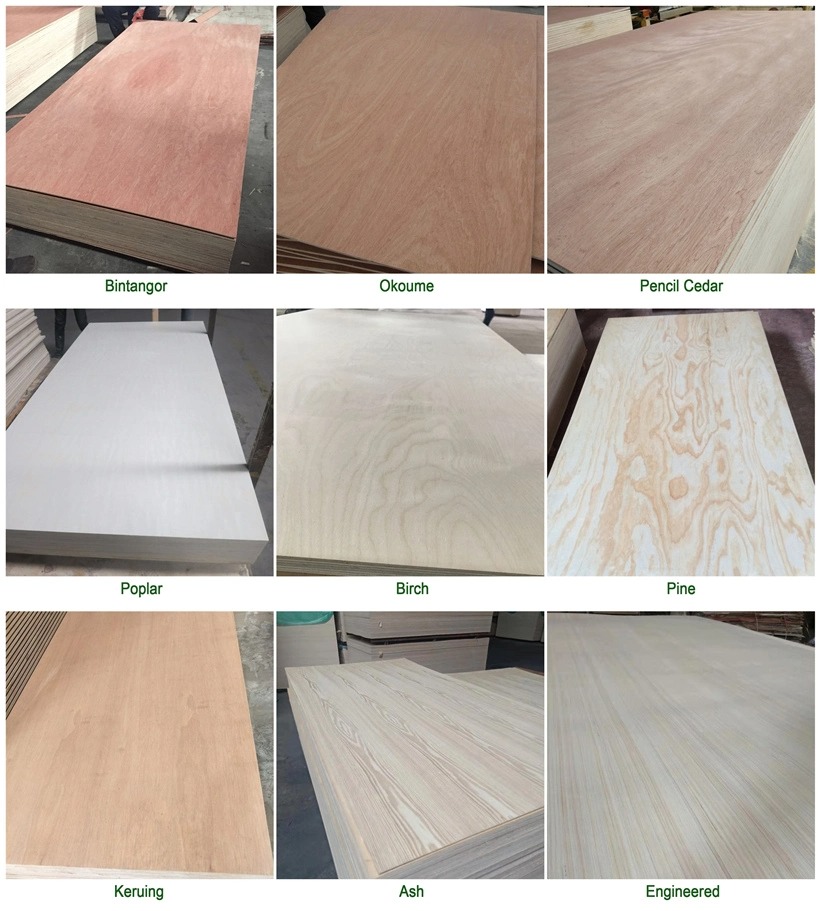 The advantages of veneered mdf
Water resistance – For a beautiful finish on your Veneered MDF project, you will want to protect the exposed edges. This is why many manufacturers opt for veneered MDF, which features a smooth surface and improved water resistance. This material is inexpensive and can be used for decorative projects, such as shelves and storage cabinets. It is a cost-effective material that is a great choice for both interior and exterior projects.
Another advantage of moisture-resistant MDF is its ease of milling and sanding. It accepts most adhesives, veneers, and paints. Its moisture-resistant resin makes it a perfect choice for interior applications. Water-resistant MDF can also be used in humid areas like kitchens. However, it is more expensive than standard MDF. It is not waterproof, but it is great for high-humidity areas like bathrooms and kitchens.
One of the benefits of moisture-resistant MDF is its cost-effectiveness. It is generally cheaper than other types of MDF, but is not waterproof. If you are worried about the durability of your Veneered MDF panels, you can buy cheap waterproof glue that works on MDF. Golden GAC100 is an excellent choice for this purpose. However, make sure to check the acid-free label on the glue before using it.
For painting purposes, MDF is moisture-resistant, but it should still be sealed and painted. To protect the edges of Veneered MDF, you can use water sealant or a special paint. You can also apply shellac to the MDF before applying waterborne polyurethane. This will help prevent the paint from soaking into the Veneered MDF. However, it is important to remember that if the edges are not sealed, the paint can't be applied on them.
Water-resistant MDF is a great choice for non-stressed applications. Its moisture resistance makes it a great alternative to softwood and is an excellent panel product for kitchen and bathroom furniture. It is also commonly used for architectural moulding, skirting boards, flooring, and more. It is not waterproof for exterior applications, but is still a great choice for many applications. If you are concerned about water damage, water-resistant MDF should be sealed before installation.
Easy to work with-MDF is an excellent choice for cabinetry projects. Similar to plywood, it has a smooth surface and is stable. But, plain MDF can be ugly, and off-gases toxins if not sealed properly. The most common way to finish MDF is to paint it. You can also apply lacquer or polyurethane to simple shop projects. Veneered MDF is the perfect material for cabinetry, shelving, and wall paneling projects.
MDF is also a good choice for furniture because it's relatively inexpensive. Its smooth surface makes it easier to portray solid wood, but unlike wood, MDF doesn't expand and contract with humidity or heat. However, it's important to remember that MDF is not as strong as HDF. It's easier to work with, but it's weaker and will crack or split under extreme stress. It also absorbs water more easily than wood. Therefore, people must be careful when working with MDF.
Because MDF is made of by products of wood, it's easy to cut with woodworking tools. In addition, MDF can be easily glued with almost any type of adhesive, including pocket screws. The same goes for finishing, because MDF is so flexible that it can easily be glued to almost any surface. However, it's a good idea to adhere it with a glue before using it.
Because MDF is so inexpensive, it's an excellent choice for many home projects. It's easy to work with, has a smooth surface, and is easy to paint. It's also a good choice for interior or exterior applications, since it's suited for paint and decorative purposes. The durability of MDF makes it ideal for indoor use, although it's not as suitable for outside projects, since it won't stand up well to water exposure.
Applications of the Veneered MDF
Mostly, the Veneered MDF is employed in internal applications. The veneered fibreboards are suitable to be used domestic functions such as:
Making of office furniture
Fitting of kitchen cabinets
Assembly of dining sets
Panel moulding
Making of the fire surrounds
Due to the smooth nature of the veneered MDF, they are employed as decorative woods. The veneered mdf 3mm fibreboards enjoy a range of characteristics that make them effective for domestic use. To begin with, the fibreboards possesses light surface, thus easy to mark and allows visibility of the markings. Secondly, the veneered fibreboards allow easy sanding, thus effective to use.
Additionally, the boards allow easy application of adhesives, paints, glue, and screws. For this reason, you can easily fix them and make your desired domestic or office furniture. Lastly, the veneered fibreboards allow cutting of various forms and shapes. This gives you the freedom to achieve woodcut designs that you want. These features make the Veneered MDF effective options than sold woods and other building wood products. The MDF will maintain its form and stand against weather element. The smooth finish means that you can apply your preferred paint with no hassle. The paint applied to protect against harmful fibres from the Veneered MDF.
Safe Use – The veneered fibreboards are considered products with a green-origin. They are produced from recycled sawdust, off cuts, and wood chippings. For this reason, the products are environmentally friendly. Nonetheless, you need to take a few precautions when cutting the fibreboards moisture resistant mdf.
Though in rare cases, the harmful fibres can result in health issues when inhaled. Therefore, you should use dust masks when chopping the boards. Overall, the boards are safe to handle provided that the fibres are not exposed.
Generally, Veneered MDF furniture is the best woodwork package to use at home. The fibreboards can be used in a range of domestic applications. Learning the key functions of the fibreboards is crucial if you want to use the Veneered MDF correctly mdf 15mm.